Autism Awareness Month Campaign
Collaboration piece promoting Autism Awareness, Designed by Loralei Fisher, 6-year-old autistic girl.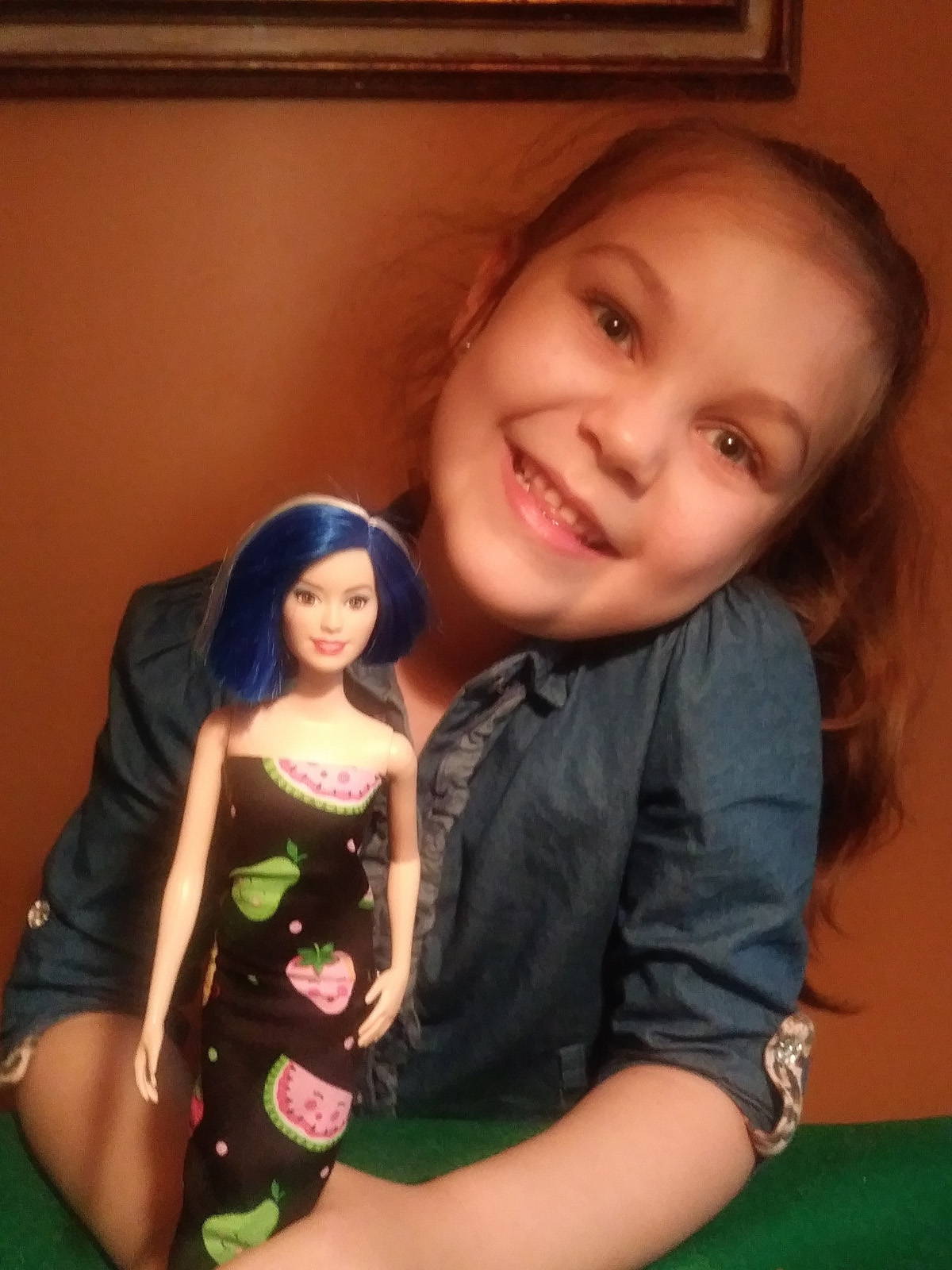 Loralei Fisher is a 6-year-old girl. Lori as she is affectionately known has 3 siblings. Sabrina, her older sister, and Benjamin and Zachary, her 6-year-old brothers. Yes, that's right! Lori is a triplet. If that isn't enough to make you say Whoa! All 4 children have been diagnosed with Autism.
One afternoon, Lori found a bag of balloons. She went downstairs. A while later, she came back up and put them in a pile, they were all cut up with scissors. She was asked, "why did you do that?" Lori said, "they are my designs for my dolls." Everyone was amazed when she put them on her dolls. These designs were unbelievable.
The next day, Lori was taken to the fabric store. Her eyes were so wide. She couldn't control her excitement! She was looking around as if she were in an amusement park. She started grabbing fabric and tools off the shelves faster than the salesperson could put them on. She ran up to the cashier stating all of these were hers, so she can do more fashion design.
She went home and started creating, she hasn't stopped since. She said her designer name was Lori Coconut. A webpage was made to display her work. Lori Coconut Designs was born. Lori doesn't know how to sew yet. She uses a measuring tape, a pad of paper, fabric glue and her imagination to create her designs.

Lori will take fashion classes in the summer, so she can improve her skills. She is thrilled. Lori wants to attend a Fashion Design College one day. Her goal is to become a fashion designer and lives in Hawaii.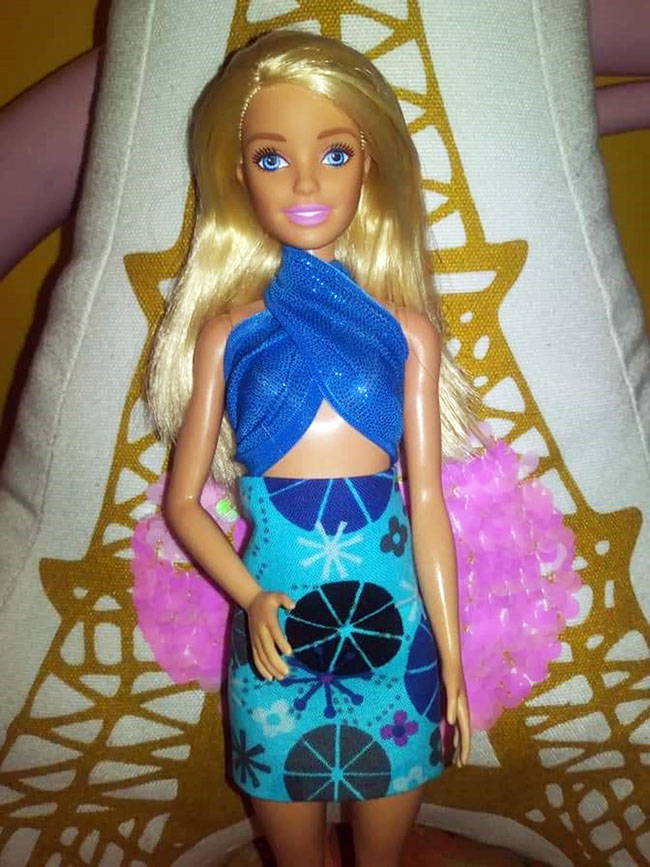 After being contacted by Lori's mother and heard about the story, we decided to help and make one of Lori's designs come to life!
As this campaign is aimed to promote Autism Awareness, all proceeds made from this dress will be donated to Autistic Self Advocacy Network (ASAN) and to Lori's fashion college funds. ASAN is a nonprofit organization run by and for autistic people. (We thank our fans for recommending this organization.)
Lori loves helping others, she is very generous and always thinks of others ahead of herself. As Retro Stage, we'd like to spread Lori's story and promote awareness around autism. Please help to spread the love and take home this beautiful design of Lori's! 【100% of the proceeds will be donated】 We thank you from the bottom of our hearts.


Click the button to add to cart or you can clik into the product page to see more details.