The retro fashion that has long been considered kitsch is back in fashion, and these past classics are back in our wardrobe. The textile industry immediately seized this trend, from haute couture shows to designer ready-to-wear, and finally to "mass market" stores. The retro trend is indeed back, and its early idols have inspired Audrey Hepburn and Marilyn Monroe more than ever. The mythological scenes in their films provide information for social networks, but not only there are real trends on the Internet. Communities have also sprung up like bamboo shoots after a rain, and they still live as they did in the 1950s. Hairstyle, appearance, attitude, interior decoration, everything is there. Will not offend large groups, and some people will go to thrift stores and second-hand markets. Others take advantage of and follow the trend by creating brands based entirely on the sport, such as the Retro Stage brand.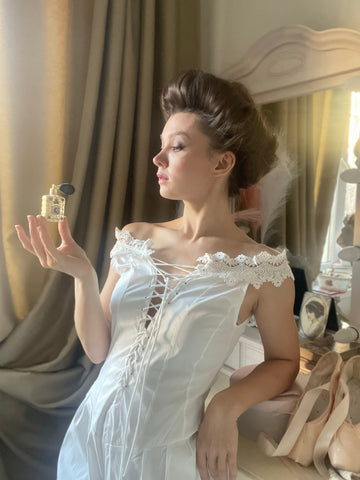 Retro Stage, a new platform for retro consumers
Retro Stage is a new e-commerce platform that provides a variety of clothing and accessories for the 20s, 50s and 60s. The uniqueness of the Retro Stage brand is that it is a bridge connecting the past and the present. Today's strong and loyal customer base scattered all over the world represents the success of the platform. Retro Stage is not only a brand, but also a way of life. It helps every customer go back in time and show a fashionable and charming style. The brand also hopes to be approachable, attractive prices, variable sales, and have new works every month: evening dresses, long and long cocktail dresses, jumpsuits, skirts, shirts directly from the movie "The Great Gatsby" and many more. The accessories of the previous era, sling brooches, mini bags, hats, round-toe shoes, jewelry and completely retro one-piece swimsuits, two-piece high-waist underwear, wide bras, beach skirts, nothing can escape the brand experts Vision. The choice of fabric is also important for more elegant and affordable fashion.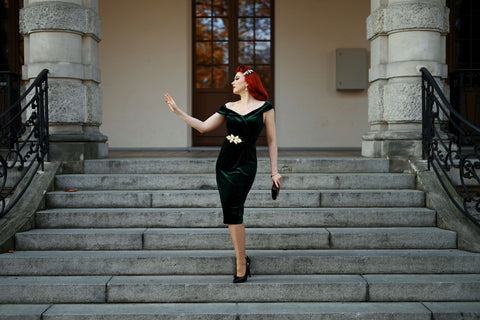 The perspective of success
Retro Stage is becoming the "darling" of Internet celebrities: France, the United States, Italy, Spain, China, the United Kingdom, Russia and the United Arab Emirates, many celebrities are proud to show their Retro Stage styles on the Internet. They used some legendary scenes from the 1950s movies, as well as iconic locations around the world. The gorgeous appearance of the retro stage is not only reflected in the clothes, but also in everything, hairstyle, makeup, lifestyle and even sports. The enthusiasm is so high that today Retro Stage's official account has more than 423,000 subscribers, and there are thousands of subscribers on different accounts in each country.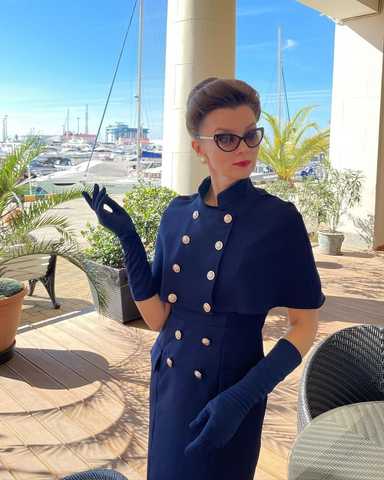 Article Source:Les Sens de Capucine