Merry Xmas & Happy New Year - A letter From Retro Stage
Dear customer,
We hope you're staying safe and well during lockdown and you're adjusting to your new routine.
As we come to the end of year and, where possible, look forward to spending time with loved ones over the Christmas holidays, we wanted to write to thank you all for your support throughout 2020.
Like many other people at this time of the year, we've been reflecting on the past twelve months. Words like unprecedented have been over used during the pandemic but it's true that we've experienced a year like no other. So much has happened – sadly, many lives have been lost and our lives have completely changed. We've had to adjust the way in which we live, work and socialize to limit the spread of the virus and protect our friends, families and colleagues. Without doubt, it has been a challenging twelve months. Nevertheless, as always, the original brand purpose of Retro Stage is to provide stunning outfits for customers so that you can enjoy parties, gathering, pool parties and daily routines. However, we also found (from anonymous data) that with the lockdown, our online store has lost contact with many old friends.
Basically, in addition to the negative impact of online store traffic, the costs of materials, logistics and warehousing are also rising due to the pandemic. However, in order to provide you the delightful shopping experience, we still maintain reasonable price under high-cost pressure while working to optimize the quality of our products. Moreover, in response to the precariousness of long-distance transport, we've increased the stock of local warehouses, even if such changes would put us at higher risk and cost. The health of both our customers and our team members is our biggest priority. We're adapting to ever-changing situations, and we are truly grateful to have fantastic teams collaborating to support our customers all around the world.
Although we extremely understand that customers choose our outfits for the purpose of dressing and pleasing themselves. In order to provide a more comprehensive service, we have designed a entirely new silk loungewear that will allow you to spend this specific period at home more comfortably. We sincerely hope that you are able to obtain the appropriate items in Retro Stage.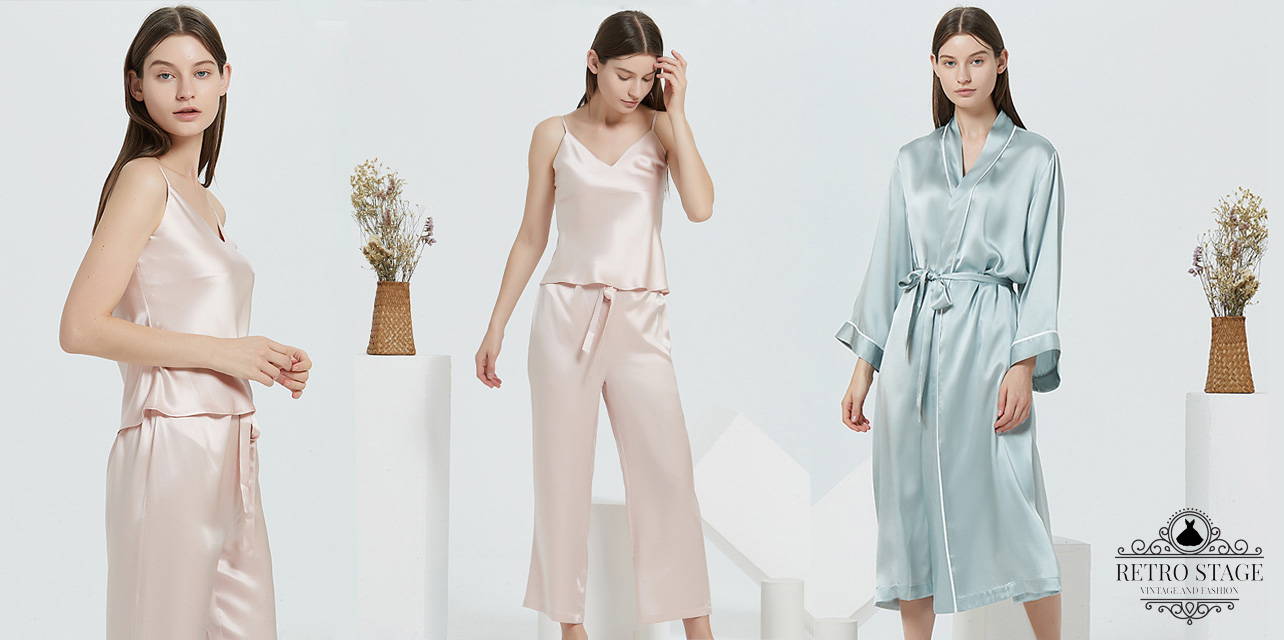 (Photo of our silk loungewear serie)
We want to help to spotlight the heroes of the world over, from mental health charities to food banks, especially those medical works, because everyone is doing their bit. Also, singers and musicians hold a variety of free online concerts to raise. Not only that, but the recent approval of the Covid vaccine provides hope that we will soon be returning to some sort of normality. As many cast and crew of movies are resuming filming, hoping that we can meet again until real life doesn't feel like a movie.
We'll finish with a sincere note of thanks to you, our customers. We have been there for you, and you have been there for us. Thank you for your loyalty, for visiting our online store, for continuing to shop with us and for the kindness that you show to our colleagues. We deeply appreciate all your engagement and support this year and be glad to receive any feedback from our lovely customers during this rough period. One dazzling lady bought the dresses for a Christmas family party, not only for herself but for her adorable daughter. Literally, they're easy on the eyes! Meanwhile, We hope you will also get some well-earned rest and stay safe. We'd like to wish you all a very peaceful Christmas and a healthy New Year.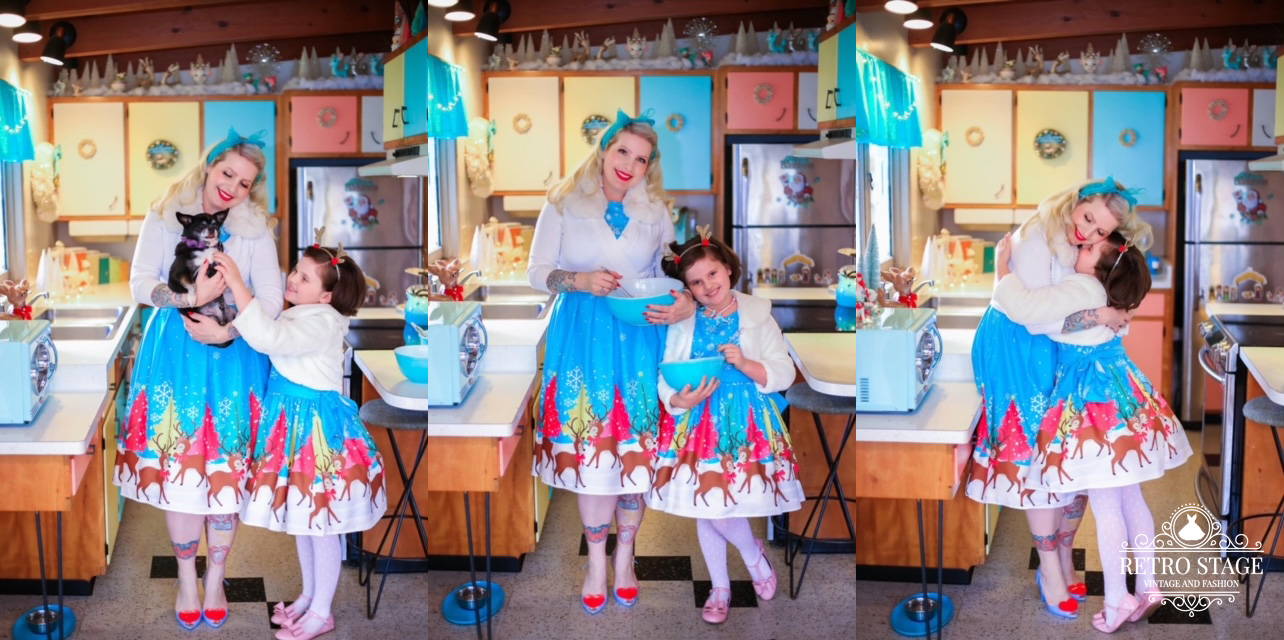 (Photo Shared By Our Customer)
Please stay safe and take care of one another, wherever you are. We look forward to seeing you again in 2021.
Best Regards
The Retro Stage Team